Home Page
› Appetizer Recipes
I'm always looking for great appetizer recipes.  Especially when I'm going to a party and the host says, "Just bring a starter dish!"  That sounds easy enough but sometimes you want to make something new and different.    Perhaps you are having a party yourself and are looking for an easy and interesting recipe to make.  I also find that many of these recipes make great snack recipes for after-school snacks or even just something to eat while watching a movie at home.

Whether your planning a party with friends, are asked to bring hors d'oeuvres to a party, or just want to make some snacks to watch TV or a ball game, the recipes listed below may come in handy.

Personally, I think these types of recipes can be the most time consuming part of any party.  They usually involve a lot of chopping and unusual ingredients.  I try to take the stress out hors d'oeuvres  by featuring easy to make recipes that feature common ingredients.  I've even included a section at the bottom where readers of this site have submitted their own favorite recipes!
If you are having a game day party, check out How to Build A Snackadium and  Tips for Filling a Snackadium!

appetizer Recipes
Recipes Submitted by Viewers

Please consider sharing your favorite recipe by clicking here!  Some of my best recipes have come from friends and I know many followers of this site are great cooks.  I'd love to include any family favorite or crowd pleasing recipes that you like to make!

Thanks to viewers who have submitted these recipes: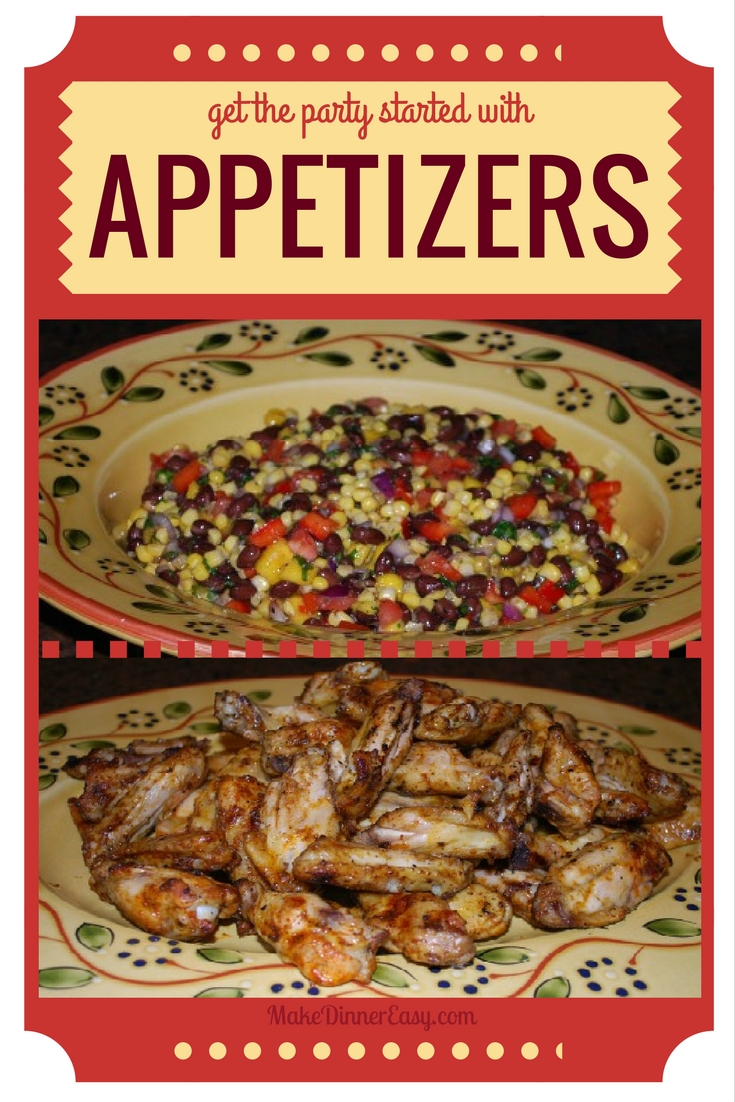 ---
Want to Look Around Some More?
Go from Appetizer Recipes to
Home Page to get more Easy Dinner Ideas!
---
Click on any of the images below to see what I've pinned to Pinterest recently!.  If you like to see the recipes and cooking tips that I discover and pin, I'd love to have you follow me on Pinterest!

Visit Crystal@makedinnereasy's profile on Pinterest.
Thanks for stopping by! 
If you enjoy cooking or are looking for new recipes to try,
these are ways to see more yummy ideas: 
I also share all kinds of cooking tips and recipes on
Facebook . Twitter . Pinterest . and Instagram .
I'd love to have you follow along!

Each page on this site has a comment box, so if you want to share how a recipe turned out or something you added to make it even better, feel free to comment below!