Home Page
› Recipes From Friends
Recipes From Friends

Friends of this web site have started submitting some of their family favorite recipes. If they fit the theme of the site and the directions seem clear I would love to post them. I may not have had a chance to try all of the recipes submitted yet, but am looking forward to trying them myself.
If you have a family favorite recipe that you would like to share, please click on the category below that your recipe would fit best under and follow the directions to submit your recipe.
If you would like to view recipes that viewers have submitted, click on a category and scroll down beneath the submission area.
I appreciate all of you who have submitted your family favorite recipes. Many of my favorite recipes have come from friends, and I look forward to trying these recipes as well!

Appetizer Recipes From Friends 6 Recipes Submitted

Beef Recipes From Friends 7 Recipe Submitted

Chicken Recipes From Friends 8 Recipes Submitted

Pasta Recipes From Friends 4 Recipes Submitted

Pork Recipes From Friends 4 Recipes Submitted

Main Dish Salad Recipes From Friends 2 Recipe Submitted

Seafood Recipes From Friends 2 Recipes Submitted

Side Dish Recipes From Friends 2 Recipe Submitted

Soup and Stew Recipes From Friends 3 Recipes Submitted

Vegetarian Recipes From Friends 4 Recipes Submitted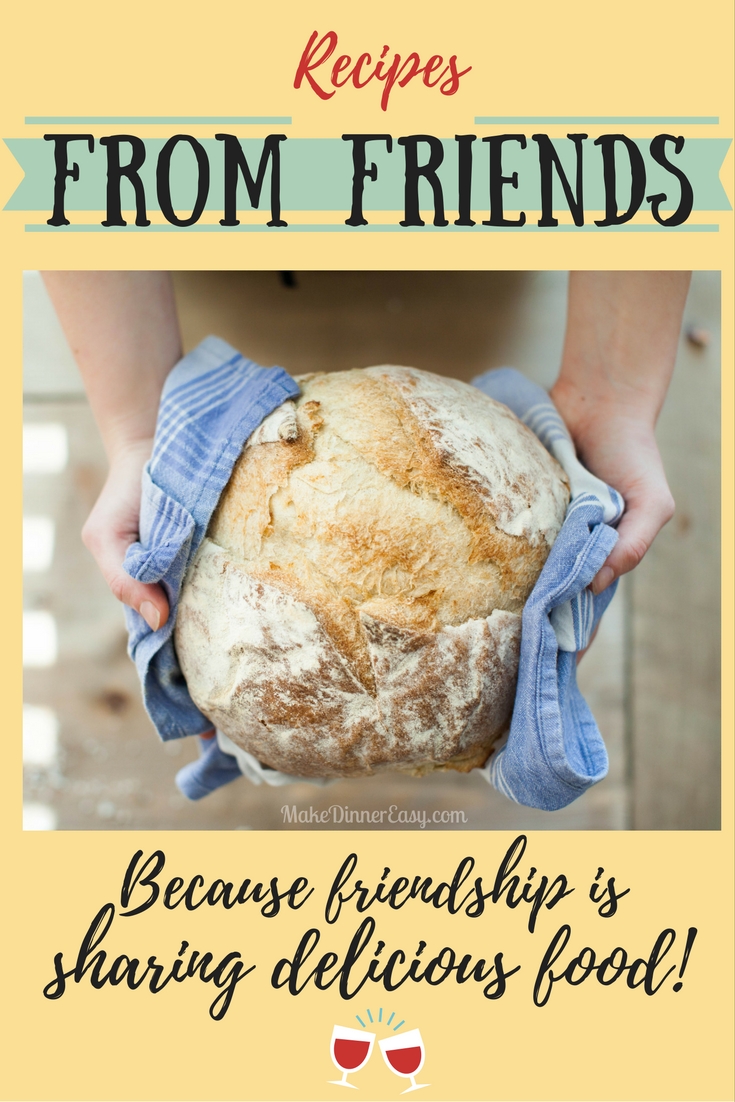 Click on any of the images below to see what I've pinned to Pinterest recently!.  If you like to see the recipes and cooking tips that I discover and pin, I'd love to have you follow me on Pinterest!

Visit Crystal@makedinnereasy's profile on Pinterest.
Thanks for stopping by! 
If you enjoy cooking or are looking for new recipes to try,
these are ways to see more yummy ideas: 
Each week (usually on Mondays) I send out an  e- Newsletter to over 11,000 people with a link to the free dinner menus and printable grocery list that I've created for the week.  You can Sign Up for the Newsletter (it's free) to be added to my next mailing.
I also share all kinds of cooking tips and recipes on
Facebook . Twitter . Pinterest , and Instagram .  
I'd love to have you follow along!

Each page on this site has a comment box, so if you want to share how a recipe turned out or something you added to make it even better, feel free to comment below!  

Crystal