Would You Like to Work From Home?
Does the phrase, Work From Home sound nice to you? Do you have knowledgeabout a particular subject? Is there something your friends ask you for help withall the time? Is there something you love to do? You may not realize it, but you may already have the beginnings of your own on line business that you can run from home.

I started this web site quite by accident. Although I've worked for years in health care management, my real passion has been cooking. I read cookbooks like most people read novels, and I never get tired of looking at cooking magazines or watching the food shows on television. It never dawned on me that I could turn my love for cooking into a home based business, until my friends pestered me into it!
Now, you may think that you don't have time or don't know the first thing about running a web site that would allow you to work from home. As the mom of four busy kids, who works part time outside of the house and who didn't even know how to download pictures from her digital camera, I can tell you don't let that stop you!Truly, if I can do it, anyone can.
What I can do is save you some time and a few headaches by sharing how I got started.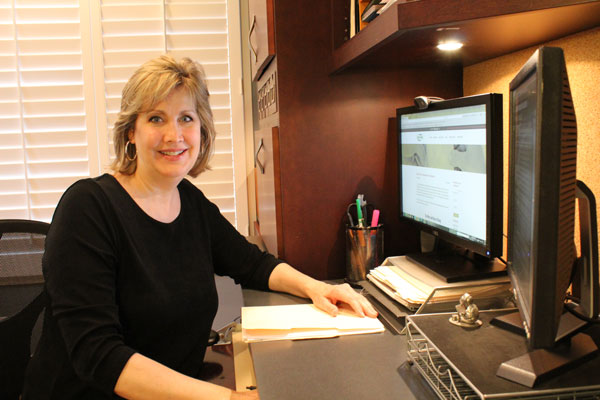 At first, I really started to pay attention to what my friends were telling me they needed, the questions they asked, and what other recipe planning web sites had to offer. I formulated a plan, came up with a snazzy name and rushed to register a domain name (the www.address of a web site). I even found a site that offered very inexpensive domain name registration along with a plug in form that promised me I could get a web site up and running right away. I thought I was on my way, and that it really wasn't all that hard. I didn't even know what I didn't know yet!
In reality I did get an inexpensive domain registration but it was with a company that didn't teach me how to build a web site. I had to start over. This time I did my research.
Before I registered my first domain, I ran across Site Build It (SBI) . I initially dismissed this company as they charged an annual fee of $299. I thought why would I pay so much when there are so many better deals elsewhere. Now I know, many times you get what you pay for.
I wouldn't have a website, let alone a site that is profitable if it weren't for SBI. This company taught me the ropes by way of written and video guides. They have an interactive forum that I can ask as many questions as I need to, they also have a very systematic system for building a site that people can actually find on the web. They helped me expand my original site concept and helped me find an even more effective domain name.
Recently I was interviewed about my experience of working from home and "building a site 10 minutes at a time: 
If you are a mom thinking of trying to start a home business, you will have a lot of company from Work at Home Moms at SBI. Actually you will talk to men and women from all over the world that are successfully using this program.
I want you to understand that building a website is not a get rich quick type of endeavor. Rarely is a high income producing web site built overnight. The process can be slow, and you most likely won't be able to quit your day job for awhile. What you will have initially is the satisfaction that you are creating something that could grow into a secondary income and are providing people with valuable information at the same time.
Wishing you good cooking and I hope you have fun exploring the possibilities of working from home! 

Work From Home Resources
Finding products and companies to enhance to business can be challanging. Here are some resources I have used or have found helpful:
Graphic Design
Graphic Visions in Northville, Michigan designed the logo for this site and offers amazing graphic design work including print & ad design, signs, vehical graphics, business cards, and package design 


MakeDinnerEasy.com is a free site. All posted recipes, menus and grocery lists are free to viewers. I am so passionate about home cooking that I don't want a subscription fee to get in the way of someone trying or expanding their own home cooking experience. I do however earn a profit from advertising, and the sales of products from this site. Although I don't always select the advertising featured, I do my best to only feature products that I feel are truly worthy of my recommendation and beneficial to the home cook.
Crystal
Click on any of the images below to see what I've pinned to Pinterest recently!.  If you like to see the recipes and cooking tips that I discover and pin, I'd love to have you follow me on Pinterest!

Visit Crystal@makedinnereasy's profile on Pinterest.
Thanks for stopping by! 
If you enjoy cooking or are looking for new recipes to try,
these are ways to see more yummy ideas: 
I also share all kinds of cooking tips and recipes on
Facebook . Twitter . Pinterest . and Instagram .
I'd love to have you follow along!

Each page on this site has a comment box, so if you want to share how a recipe turned out or something you added to make it even better, feel free to comment below!