Custom Search
Over 10,000 subscribers receive my e-newsletter each week!  
Weekly Newsletter
Would you like to be notified when new dinner menus are posted?  I send out a weekly newsletter that also includes bonus recipes and cooking tips.  Just fill in the box below and you will be put on the list to receive the next issue which you will receive via e-mail by Monday of each week.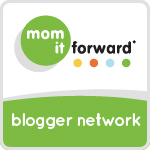 To Rinse or Not To Rinse...
The rule of thumb that I use is that I don't rinse pasta after cooking if I'm going to be mixing it with a sauce.  The starch that is left on the noodles after cooking seems to help the sauce adhere to the noodles.

If however, I will be serving the noodles seperately, storing them for later use, or using them in a cold salad then I rinse the noodles. 
Do you rinse?  Please submit what you do at the bottom of the page!
Portable Pasta!

I've gotten cooking for a sports team out of a hotel room down to a science.  One of my standby, make ahead dishes is spaghetti with meat sauce.  I pre-cook the noodles at home, make up and freeze the sauce and just reheat in the hotel room!