Home Page

>
Turkey Recipes
> Turkey Brine Recipes
Turkey Brine Recipes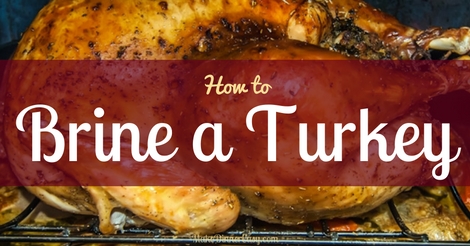 There are a number of turkey brine recipes, I prefer a simple one that is a combination of apple juice and kosher salt.
If you are unfamiliar with brining, it is one of a number of ways to prepare poultry before roasting. It is something I personally do when cooking Thanksgiving turkey and I cover the use of this method along with other suggestions for How to Cook a Turkey.
A basic explanation is that brining is a form of reverse osmosis that opens up the protein fibers in the meat and expands and tenderizes them.
In order to brine a turkey you will need the ingredients for the brining liquid, a large brining bag (can be found at kitchen stores such as Williams & Sonoma or Bed Bath & Beyond), a large pan or tub to put the bagged turkey in (in case it springs a leak), and either space in your refrigerator or a large cooler with ice.
Basically a brine is a combination of sweetened water and salt that the turkey soaks in over night before roasting. Here are several recipes:
Apple Juice Brine (this is what I use)
for an 18-20# turkey combine 3 quarts of apple juice with 1.5 cups of kosher salt. Place the turkey in a brining bag. Combine the juice and the salt and pour over the turkey, seal the bag and refrigerate overnight.
Flavored Brine
for an 18-20# turkey combine 2 cups kosher salt,2 cups sugar, and 2 gallons of water in a large stock pot. Bring the liquid to a low simmer and add any of the following: 2 bay leaves,1/2 cup of your favorite dried herbs and spices such as sage, oregano, or thyme), 1 tablespoon coarsely ground black pepper and several lemon and orange slices. Cool this liquid and pour the liquid over the turkey that has been placed in the brining bag. Seal the bag and refrigerate overnight.
Two of the major difficulties with brining is finding brining bags with a zip type seal, and having sufficient space in your refrigerator to store the turkey, in the brine, overnight.
One of the most important steps of brining is to rinse the bird very thoroughly before roasting. Make sure you use a slow stream of cold water, to prevent splatters, and rinse the outside and inside of both cavities very well. If you rinse the bird very well, it will not taste salty.
This method has grown in popularity in recent years. While it may not be how your mother made her turkey, it is yet one of many options to choose from when deciding how you want to prepare a turkey.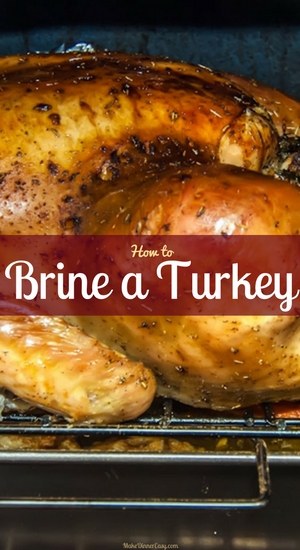 Click on any of the images below to see what I've pinned to Pinterest recently!.  If you like to see the recipes and cooking tips that I discover and pin, I'd love to have you follow me on Pinterest!

Visit Crystal@makedinnereasy's profile on Pinterest.
Thanks for stopping by! 
If you enjoy cooking or are looking for new recipes to try,
these are ways to see more yummy ideas: 
I also share all kinds of cooking tips and recipes on
Facebook . Twitter . Pinterest . and Instagram .
I'd love to have you follow along!

Each page on this site has a comment box, so if you want to share how a recipe turned out or something you added to make it even better, feel free to comment below!