Home Page

>
Appetizer Recipes
> Oven Roasted Asparagus
Oven Roasted Asparagus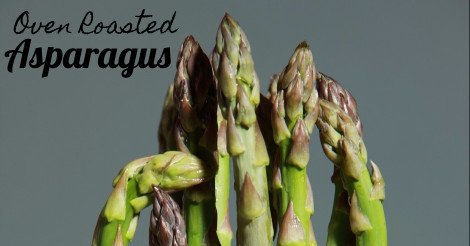 1 pound fresh asparagus (about 2 bunches – try to select bunches with narrow stems if possible)
2-3 garlic cloves, minced
2 Tablespoons, light olive oil
½ teaspoon, salt

Preheat oven to 400°F.
Meanwhile, trim the asparagus by cutting off 1 ½ - 2" off of the cut ends. Place the asparagus in a 9"x12" glass baking dish along with the minced garlic cloves. Pour olive oil over veggies and sprinkle with salt. Toss the asparagus so the olive oil coats all pieces.Roast asparagus in the preheated oven for about 10 minutes.
Cook's Notes: This is a flexible recipe. If you are cooking something else in the oven at a lower temperature, just increase the cooking time a bit. If you are in a hurry, you can also broil these for a shorter period of time.

If it's too hot to turn on your oven, consider grilling asparagus! This video gives a short tutorial on how to grill asparagus and other veggies! 
See additional information on How to Cook Asparagus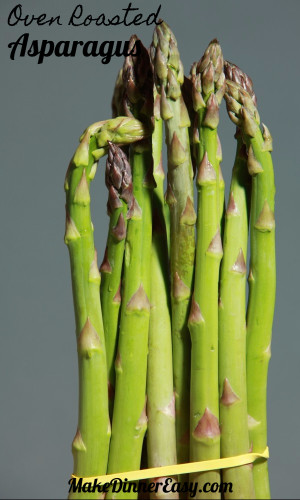 Click on any of the images below to see what I've pinned to Pinterest recently!.  If you like to see the recipes and cooking tips that I discover and pin, I'd love to have you follow me on Pinterest!

Visit Crystal@makedinnereasy's profile on Pinterest.
Thanks for stopping by! 
If you enjoy cooking or are looking for new recipes to try,
these are ways to see more yummy ideas: 
I also share all kinds of cooking tips and recipes on
Facebook . Twitter . Pinterest . and Instagram .
I'd love to have you follow along!

Each page on this site has a comment box, so if you want to share how a recipe turned out or something you added to make it even better, feel free to comment below!