Favorite Restaurants
in NW Chicago Suburbs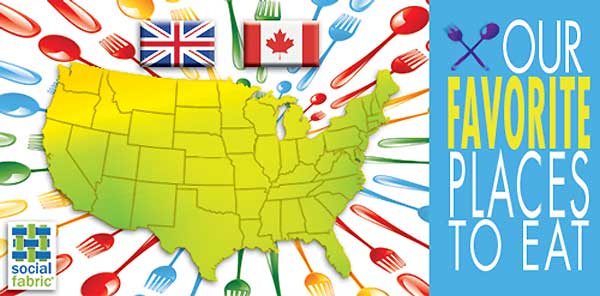 Even though I cook at home a lot, I'm often asked what are some of my favorite restaurants in NW Chicago Suburbs. I've compiled a list of some of our family's favorite places to eat that range from kid-friendly and casual, to date-night and special occasion.

These are restaurants that are located in the Vernon Hills, Lincolnshire, Lake Zurich, and Deer Park Illinois areas.  These suburbs are about an hour (depending on traffic!) away from downtown Chicago but offer lots of great Chicago style eating!
This post is part 1 of a 2 part series.  In a few weeks I'll be combining forces with 75 other bloggers around the country to share favorite restaurants around the US as part of a blog hop organized by Collective Bias! #cbias
Bob Chinn's Crab House,
(393 S. Milwaukee Avenue, Wheeling Illinois
)
| | |
| --- | --- |
| | You might not think you could get amazing seafood so far from any coast, but this restaurant flies fresh seafood in daily and has the packing slips on the wall to prove it!  They are known for Mai Tai cocktails, King Crab Legs, garlic rolls and a huge array of seafood.Their steaks are great too!  This restaurant is massive and can be pricy.  Good for kids if you aren't on a budget. |
D & J Bistro,
(466 S. Rand Road, Lake Zurich Illinois)
My husband and I love to go to this restaurant which I would call casual French.  The owner is personable and the food is amazing.  Although we sometimes get a table in the dining room, we also love to have a more casual dinner in the bar if there is a good basketball or football game on TV.  Some memorable dishes I've had here include their chilled cucumber soup, escargot, soft shell crab, salad lyonnaise, and risotto of the Seafood.

EggShells,
(596 W. Route 22 in Lake Zurich, Illinois)
This is a small restaurant that specializes in breakfast and also serves lunch.  There are only about a dozen tables inside and a few tables outside so scoring a seat can be tricky.  It's a great place for breakfast, especially as the breads and donuts are made fresh.  Check out their lumberjack burrito, doughnut holes, and pretzel bread!  Bonus, they even sell their homemade bread, bagels and donuts to go!

Gianni's Cafe,
(20505 N. Rand Road Kildeer, Illinois)
| | |
| --- | --- |
| | This is a small Italian restaurant located in an outdoor mall.  We love their grilled calamari, and their creamy garlic salad dressing is so good... I could almost drink it!  We often sit at the bar and have dinner watching a game.  They also have a small dining area and outdoor seating in the summer.  Good place for a nice lunch or dinner. |
Chicago Style Hot Dogs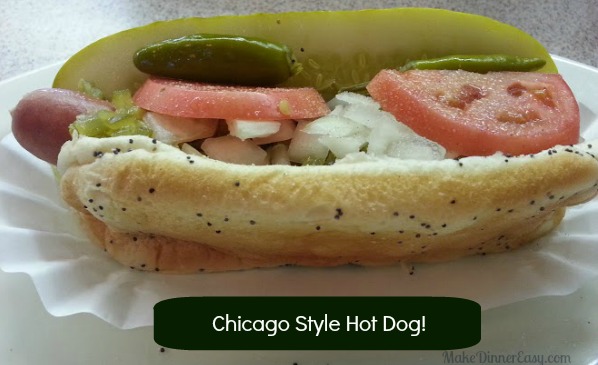 Lots of Choices to get a Chicago Style hot dog in the NW Suburbs of Chicago!  If you've never had one of these they come loaded with everything from tomatoes to a pickle and hot peppers.  One thing you wont find is... ketchup (unless you order it!)  My kids favorite places to go (in no particular order) include
Portillos (multiple locations including Arlington Heights and Vernon Hills)  This is a great, very casual dine in place that is great for families or anyone who likes a good hotdog or Italian Beef.  My favorite thing to order is an Italian Beef dipped with extra sweet peppers.  They have a huge menu and if you are still hungry, try the chocolate cake pictured on the right.  It's amazing!
Superdawg Drive-In (Wheeling, Illinois) is known for their dancing hot dog sign, their old fashioned curb service, and their bright green relish on their dogs.  This is a fun destination spot with the kids as the colors are bright and the food is fun.
Wiener Take All (Buffalo Grove, Illinois).  This is a small, very casual place with only a few tables but you will find classic Chicago Hot Dogs along with other kid friendly items.  The owner seems to know everyone in town and it's a great place to grab a quick burger or dog to go.

Chicago Style Pizza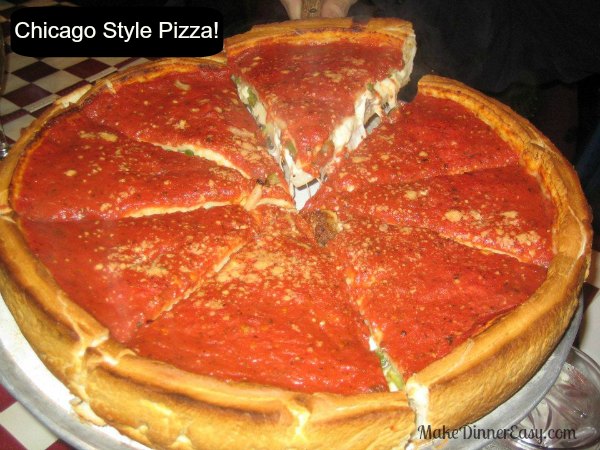 You don't have to go downtown Chicago to find great Chicago Style Pizza.  We often go to:
Giordano's (270 Mc Henry Road in Buffalo Grove and 455 S. Rand Road in Lake Zurich).  Their deep dish pizza is pictured above.
Lou Malnati's (1225 S. Rand Road in Lake Zurich for take out and 83 S Buffalo Grove Road in Buffalo Grove for Dine in.)  They have a distinctive crust which I believe has a corn meal base.  We like their thin crust just as much and their salads are amazing.
Philly G's
(
1252 E. Rt 45 in Vernon Hills
, Illinois)
| | |
| --- | --- |
| | My husband actually proposed to me at this restaurant!  You can have a formal sit down meal or go to the bar for an appetizer and a drink where they often have live music and dancing.  Although they're known for Italian specialties they have one of the best wedge salads I've ever had.  I order mine with grilled shrimp! |
Sushi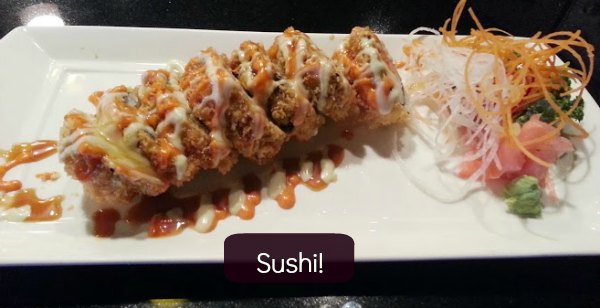 Lots of options for great Sushi in the NW burbs.  My kids are big Sushi fans.  Their favorite places to go are:
Sushi Kushi San 3 (281 W. Townline Road in Vernon Hills Illinois).  My teens love this place and often go their with their friends.

Sushi Thai II (445 E. Townline Road in Vernon Hills, Illinois)  This restaurant serves a combo of Japanese and Thai.  Check out the picture of Panang Curry on the right which is one of my personal favorites - Yum!!
Taste of Tokyo ( 159 McHenry Road in Buffalo Grove, Illinois)  This place has an all you can eat floating sushi bar.  Small boats filled with different kinds of sushi float by your seat and you can select whatever looks good or order off the menu.  Very fun!
Tsukasa of Tokyo (20505 N. Rand in Kildeer Illinois and 561 N. Milwaukee in Vernon Hills Illinois)  Although most people go here to experience Japanese food cooked in front of them at a large communal table, we really enjoy the sushi bar.  Two great options for dinner!
Real Urban Barbeque

(1260 S.

Milwaukee Ave Vernon Hills

, Illinois)



| | |
| --- | --- |
| | A very casual, kid friendly place that cooks wood smoked meats and offers buffet style sides.  When you bring your food to the table you can try different sauces to really make it your own.  I love the crunchy pickles and York peppermint patties that come with! |
Wildfire
(235 Parkway Drive Lincolnshire, Illinois)
| | |
| --- | --- |
| | This is a great date night, special occasion, or business dinner restaurant.  They are known for their steaks, martini and wine flights, and chopped salad.  My personal favorite is their steak salad.  This has the feel of an old time steak house and never dissapoints! |
So many great restaurants in NW Chicago Suburbs.  There is no way I could have included all the great places to eat.  Please share your favorites below or comment on any of the places I've included!