Oatmeal Raisin Cookies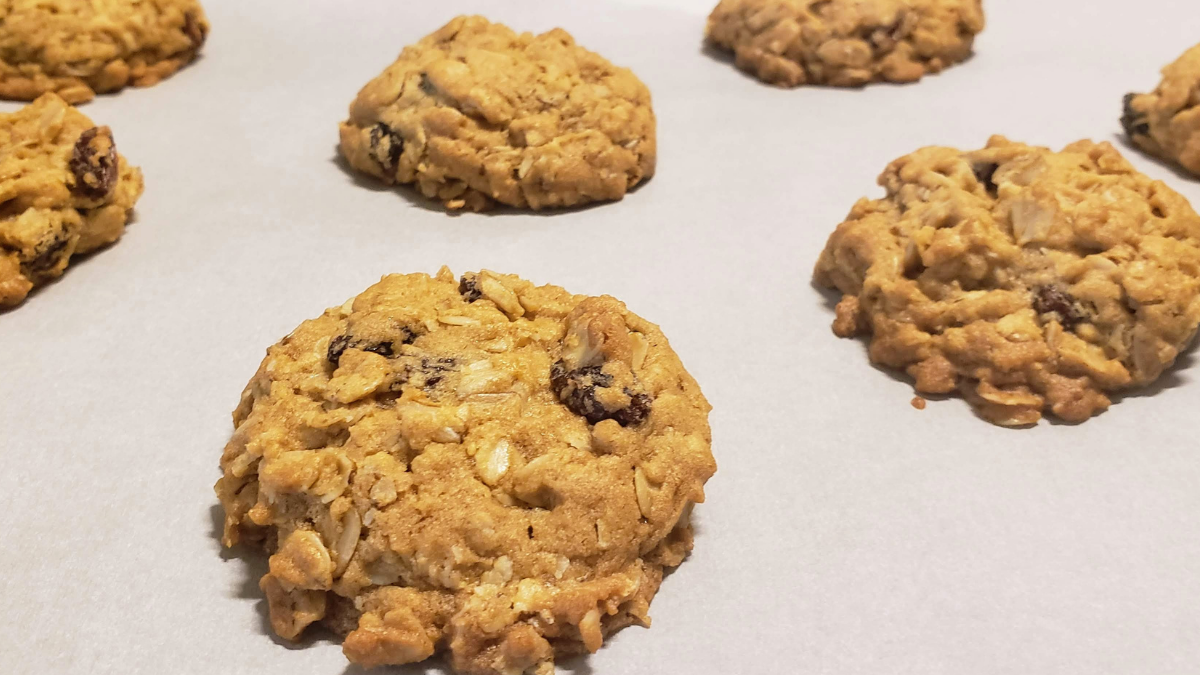 Recipe for Soft and Chewy Oatmeal Raisin Cookies
1 1/2 cups flour
1 teaspoon baking soda
1/2 teaspoon salt
2 sticks (1 cups) unsalted butter
3/4 cup brown sugar
1/2 cup granulated sugar
1 large egg
1 teaspoon vanilla
3 cups uncooked, old-fashioned oats
1 cup raisins
1 cup chopped walnuts (optional) chocolate chips can be substituted

Preheat the oven to 350'F. In a medium sized bowl, combine the flour, baking soda and salt and set aside, In a seperate bowl, beat the butter, the brown sugar, and the granulated sugar. Beat in the egg and vanilla. Then add the flour, and only mix enough to blend in the flour fully (don't over mix). Using a spoon stir in the oats, raisins and nuts. The dough will be very stiff!. Place a heaping Tablespoon of dough on parchment paper lined (or ungreased) cookie sheets. These cookies don't spread out a lot, but the dough should be placed about 2" apart. Bake about 13-15 minutes.


Yield: approximately 3-4 dozen
Recipe Background

Thick and chewy Oatmeal Raisin Cookies, what more needs to be said! The higher proportion of brown sugar to white sugar is what keeps these cookies on the softer and chewier side. A crispier cookie often has a greater amount of granulated sugar.
One of my favorite tricks to use when baking with raisins is to re-hydrate them a bit before baking. I place the raisins in a microwave safe bowl, add a few Tablespoons of water, cover and microwave for 15-30 seconds until they are warm. Then drain the water and use the plumped raisins in your recipe.
If kids won't be eating these, you can even substitute brandy for the water for extra flavor!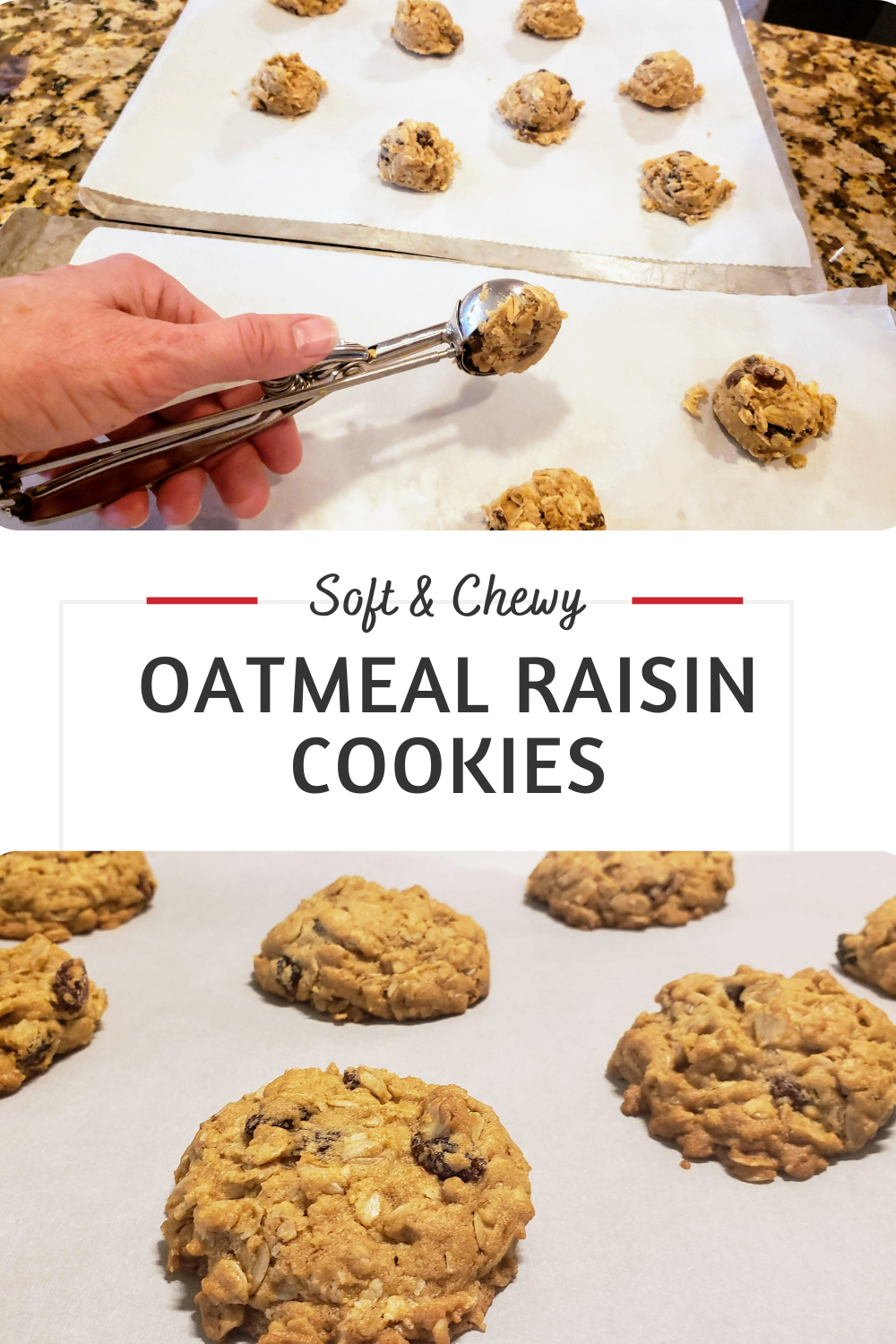 Click on any of the images below to see what I've pinned to Pinterest recently!.  If you like to see the recipes and cooking tips that I discover and pin, I'd love to have you follow me on Pinterest!

Visit Crystal@makedinnereasy's profile on Pinterest.
Thanks for stopping by! 
If you enjoy cooking or are looking for new recipes to try,
these are ways to see more yummy ideas: 
I also share all kinds of cooking tips and recipes on
Facebook . Twitter . Pinterest . and Instagram .
I'd love to have you follow along!

Each page on this site has a comment box, so if you want to share how a recipe turned out or something you added to make it even better, feel free to comment below!