Home Page

>
Soups and Stews
> Mushroom Barley Soup
Mushroom Barley Soup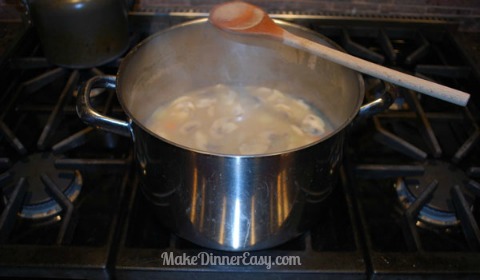 (prep time: 15 minutes cooking time: 2.5 hours)

3 Tablespoons butter
1 large onion, diced
1 cup chopped carrots
1 cups diced celery
2 garlic cloves, minced
1 pound sliced mushrooms
3 quarts, chicken broth
1 teaspoon salt and freshly ground black pepper
1 cup uncooked pearl barley
2 Tablespoons fresh dill

In a large stock pot, melt butter. Add onions, carrots, celery and garlic. Sauté until tender but not browned. Add mushrooms and cook until soft. Add broth, salt, black pepper and barley. Simmer for 2 hours or until barley is tender. Just before serving add dill.
I originally got this recipe from my girlfriend Ellen, years ago and I've made it countless times.  If you want to make it a little creamy, you can add a touch of fat free half and half, whole milk or heavy cream.  This soup will thicken as it sits, especially if you make it one day and eat it the next.  If this is the case, you'll have to add a bit more chicken broth to thin it out!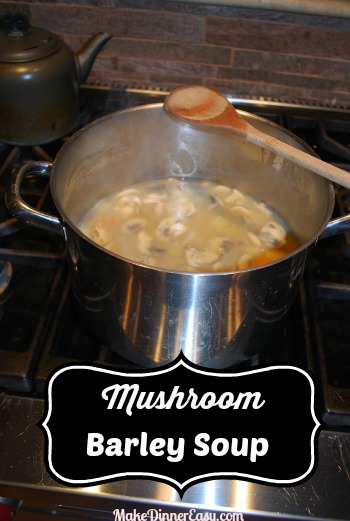 Click on any of the images below to see what I've pinned to Pinterest recently!.  If you like to see the recipes and cooking tips that I discover and pin, I'd love to have you follow me on Pinterest!

Visit Crystal@makedinnereasy's profile on Pinterest.
Thanks for stopping by! 
If you enjoy cooking or are looking for new recipes to try,
these are ways to see more yummy ideas: 
I also share all kinds of cooking tips and recipes on
Facebook . Twitter . Pinterest . and Instagram .
I'd love to have you follow along!

Each page on this site has a comment box, so if you want to share how a recipe turned out or something you added to make it even better, feel free to comment below!