Home Page

>
Dessert Recipes
> Irish Soda Bread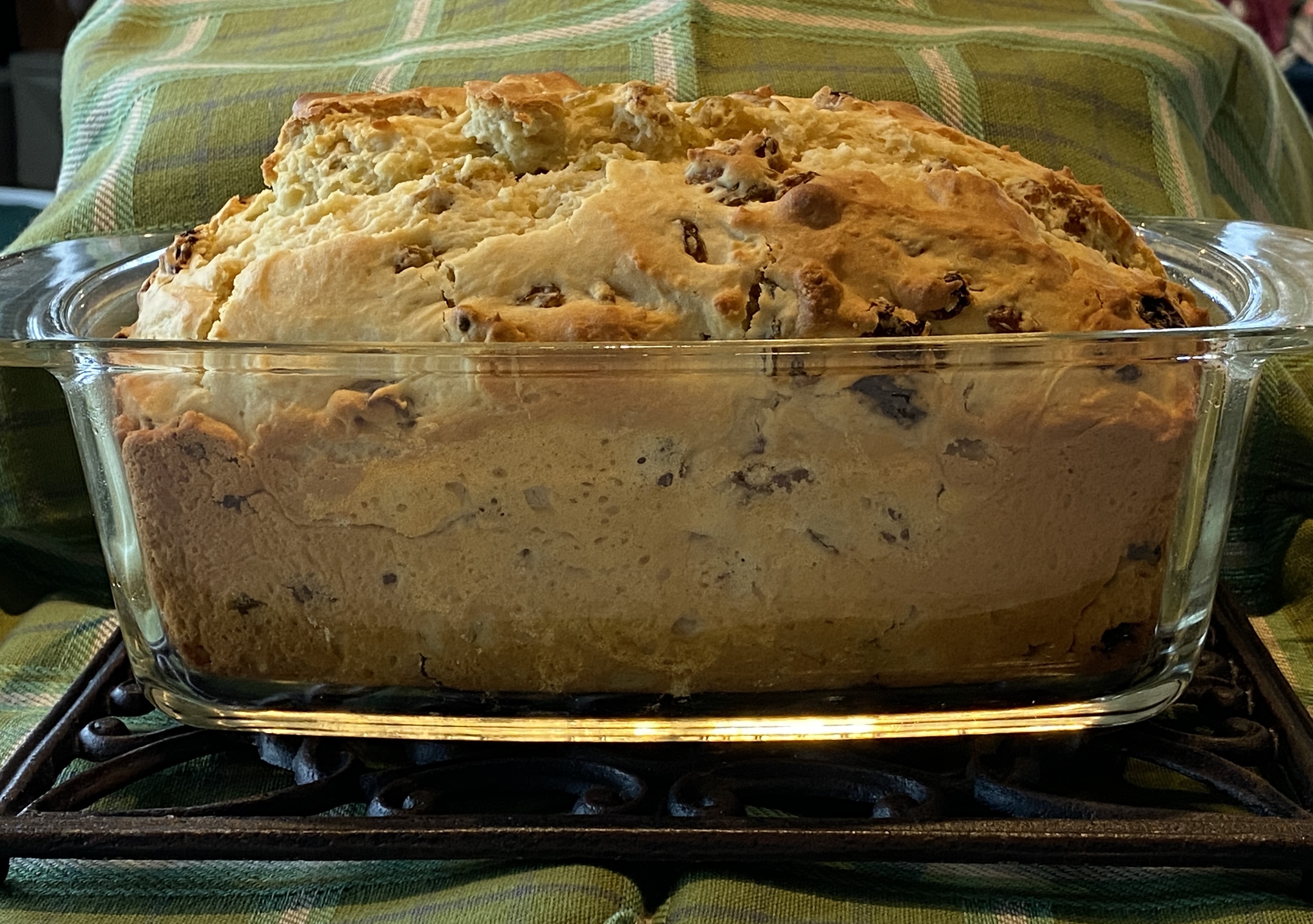 Recipe Background
I asked my friend Brenda R. for this recipe after having this Irish Soda Bread at her house. It is a sweeter variety and I thought it was delicious. This bread could be served for breakfast, a snack, or for dessert after dinner. Thanks for the recipe Brenda!
Irish Soda Bread
2 eggs
2/3 cups sugar
3 Tablespoons vegetable oil
3 cups flour
1 Tablespoon baking powder
1 teaspoon baking soda
1 teaspoon salt
1 3/4 cup buttermilk
1 1/2 cup golden raisins

1. Place eggs in a mixing bowl and using an electric mixer, beat well.
2. Add sugar and oil and mix until combined.
3. In a separate bowl, combine flour, baking powder, baking soda and salt. Add this mixture to the egg and sugar mixture and mix.
4. Add buttermilk and mix well.
5. Add raisins and stir gently.
6. Pour dough into a greased loaf pan.
7. Bake for 1 hour at 350 degrees F or until a inserted toothpick comes out clean.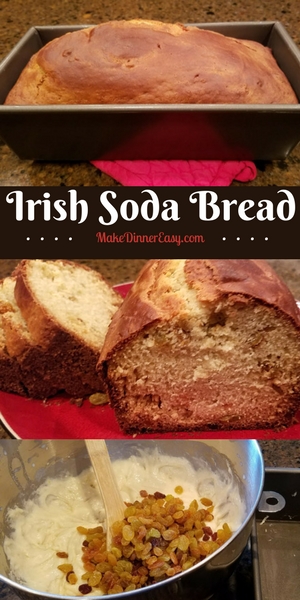 Click on any of the images below to see what I've pinned to Pinterest recently!.  If you like to see the recipes and cooking tips that I discover and pin, I'd love to have you follow me on Pinterest!

Visit Crystal@makedinnereasy's profile on Pinterest.
Thanks for stopping by! 
If you enjoy cooking or are looking for new recipes to try,
these are ways to see more yummy ideas: 
I also share all kinds of cooking tips and recipes on
Facebook . Twitter . Pinterest . and Instagram .
I'd love to have you follow along!

Each page on this site has a comment box, so if you want to share how a recipe turned out or something you added to make it even better, feel free to comment below!