How to Make Meatballs
Meatballs are a staple item in my house.  Of course they are an essential part of our spaghetti dinners, but I also use them for a variety of meals and appetizers.  Over the years I have experimented with methods and ingredients to find the simplest way to achieve the best result.  The benefit of making them yourself is you can modify the ingredients to accommodate special diets and preferences. I have found the addition of parmesean cheese (freshly grated if possible) and beef broth add to the flavor profile and I prefer baking over pan cooking as there is less mess and I don't have to tend to the stove.

Flexible Ingredients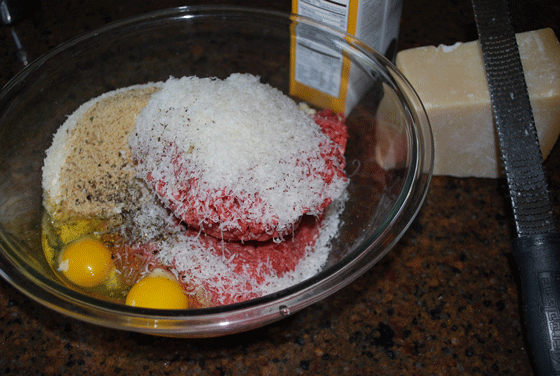 When it comes to meat, I usually use a combination of very lean ground round and ground chuck.  You can also use some turkey.  If you use all turkey the meatballs may be more dense and a little more dry.
Many people add milk to their meat mixture, personally I prefer a beef stock, but this is something you can experiment to find your own preferences.  An essential ingredient I have found is freshly grated Parmesan cheese.  You can use a pre-grated variety but grating it yourself is one step that I find is worth the effort.

Click on any of the images below to see what I've pinned to Pinterest recently!.  If you like to see the recipes and cooking tips that I discover and pin, I'd love to have you follow me on Pinterest!

Visit Crystal@makedinnereasy's profile on Pinterest.
Thanks for stopping by! 
If you enjoy cooking or are looking for new recipes to try,
these are ways to see more yummy ideas: 
I also share all kinds of cooking tips and recipes on
Facebook . Twitter . Pinterest . and Instagram .
I'd love to have you follow along!

Each page on this site has a comment box, so if you want to share how a recipe turned out or something you added to make it even better, feel free to comment below!