Home Page

>
Side Dish Recipes
> Honey Glazed Carrots
Honey Glazed Carrots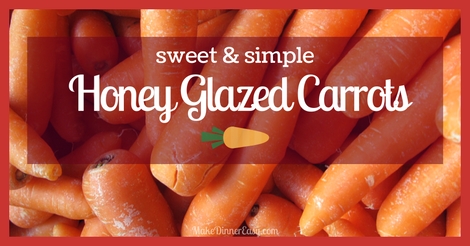 1 (1 pound) bag of raw baby carrots (or about 3 cups peeled and sliced carrots)
1 ½ cups water
1 Tablespoon salted butter
1 teaspoon flour
1 Tablespoon honey
1 teaspoon brown sugar
½ teaspoon cinnamon

Place baby carrots in a medium saucepan and add water. Bring to a boil, cover and cook until fork tender (about 8-10 minutes). Drain carrots in a colander and return the empty pan to the stove. Melt the butter in the pan. Add the flour stirring well. Add the remaining ingredients and cook on medium-low until the mixture thickens and begins to bubble. Add the drained carrots back to the pan; stir well so that the carrots are covered with the brown sugar and honey glaze. Serve immediately.
Serves 4-5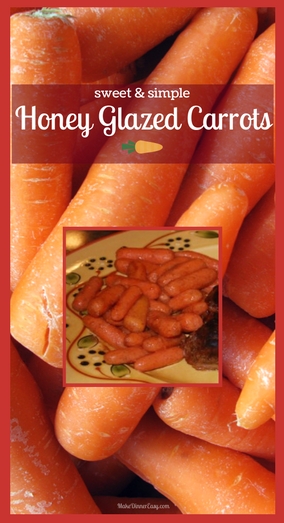 Click on any of the images below to see what I've pinned to Pinterest recently!.  If you like to see the recipes and cooking tips that I discover and pin, I'd love to have you follow me on Pinterest!

Visit Crystal@makedinnereasy's profile on Pinterest.
Thanks for stopping by! 
If you enjoy cooking or are looking for new recipes to try,
these are ways to see more yummy ideas: 
I also share all kinds of cooking tips and recipes on
Facebook . Twitter . Pinterest . and Instagram .
I'd love to have you follow along!

Each page on this site has a comment box, so if you want to share how a recipe turned out or something you added to make it even better, feel free to comment below!