Home Page

>
Salad Recipes
> Healthy Waldorf Salad
Healthy Waldorf Salad
You can't get much easier than this Healthy Waldorf Salad recipe!  I grew up eating this side dish but never really liked the combo of mayo and fruits that my Mom made.  This recipe substitutes the traditional mayo for vanilla yogurt.  I've also thrown in a little trick I use whenever I use raisins in a recipe.  You can plump up raisins, even ones that are quite hard by putting them in a bowl, adding a little water, and putting them in the microwave for 20-25 seconds.  Doing this really makes a difference in the consistency of the fruit in this recipe.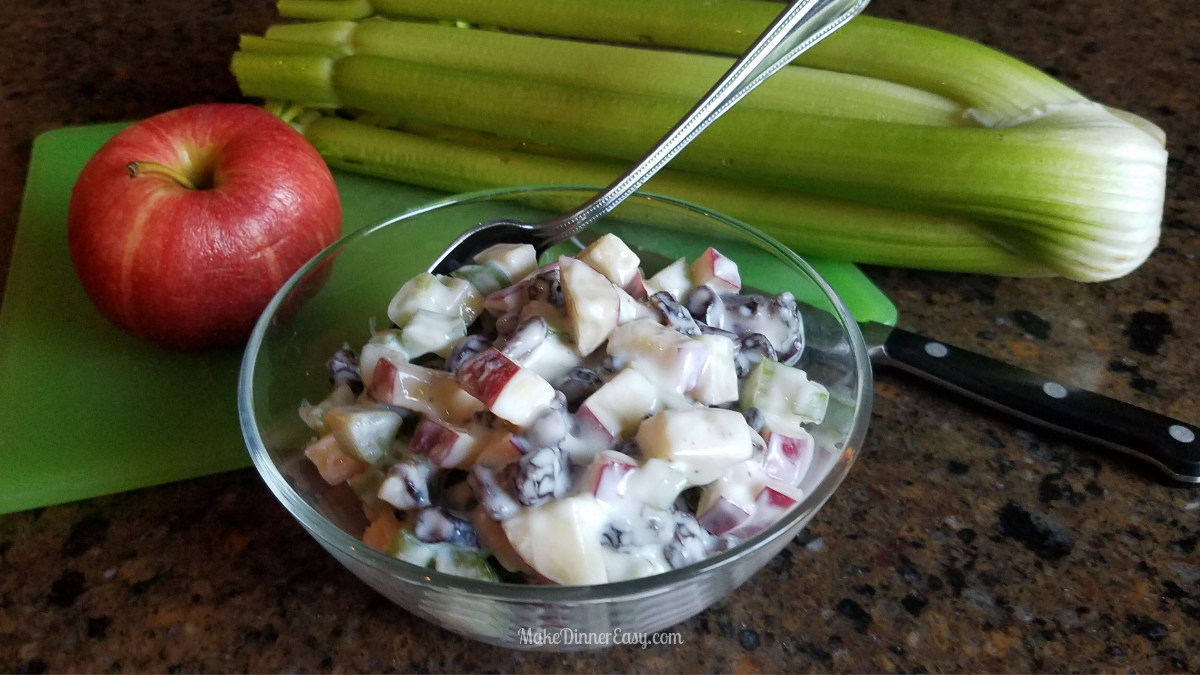 (Prep time: 10 minutes)
Ingredients:

3 red apples
2 stalks, celery
½ cup of raisins
½ to ¾ cup vanilla yogurt (depending on desired consistency)

Directions:

Place raisins in a microwave safe bowl and stir in 2 Tablespoons of water. Microwave raisins for 25 seconds or until warm and plump; drain and set aside. Leaving skins on, core apples and dice into ½" chunks. Dice celery. Mix all ingredients together and serve.
Serves 4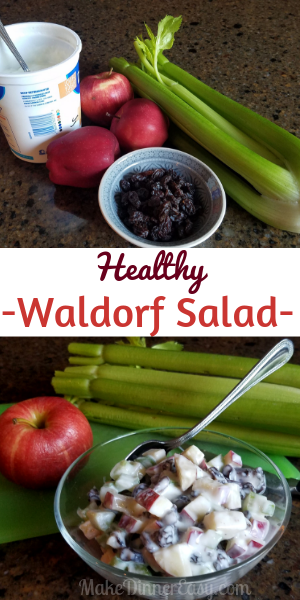 Click on any of the images below to see what I've pinned to Pinterest recently!.  If you like to see the recipes and cooking tips that I discover and pin, I'd love to have you follow me on Pinterest!

Visit Crystal@makedinnereasy's profile on Pinterest.
Thanks for stopping by! 
If you enjoy cooking or are looking for new recipes to try,
these are ways to see more yummy ideas: 
I also share all kinds of cooking tips and recipes on
Facebook . Twitter . Pinterest . and Instagram .
I'd love to have you follow along!

Each page on this site has a comment box, so if you want to share how a recipe turned out or something you added to make it even better, feel free to comment below!