Home Page

>
Beef Recipes
> Flank Steak Stuffed with Rice
Flank Steak Stuffed with Rice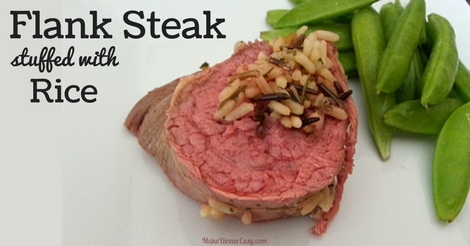 (Prep Time: 25 minutes Roasting time 45-75 minutes)
1 (8 ounce) package of seasoned long grain & wild rice,
½ cup Parmesan cheese
1.5-2 pound flank steak
1 clove garlic, minced
2 Tablespoon soy sauce
½ teaspoon black pepper
14 ounces, beef broth 
¾ teaspoon powdered ginger

1. Cook Rice as directed, stir in cheese
2. Place flank steak in a roasting pan. Using a steak knife, make shallow diagonal cuts on one side of the steak, going in both directions (a diamond pattern). Do not cut all the way through the steak
3. Rub both sides of the beef with garlic and brush both sides with soy sauce. Sprinkle cut side with black pepper. Spread cooked rice over cut side of the beef.
4. Starting with one of the long sides of the beef, roll the beef over the rice until if forms a roll with the rice inside.
5. Tie with a string
6. Pour broth on top and sprinkle with ginger.
7. Roast at 350° for 45-75 minutes or until desired doneness is reached. Baste occasionally.
8. Cut roll in 1 inch pieces and serve
Serves: 4-6
| | |
| --- | --- |
| Step 2- Shallow Diagonal Cuts | Step 3- Spread Rice Over Meat (Make Sure Ties are Below!) |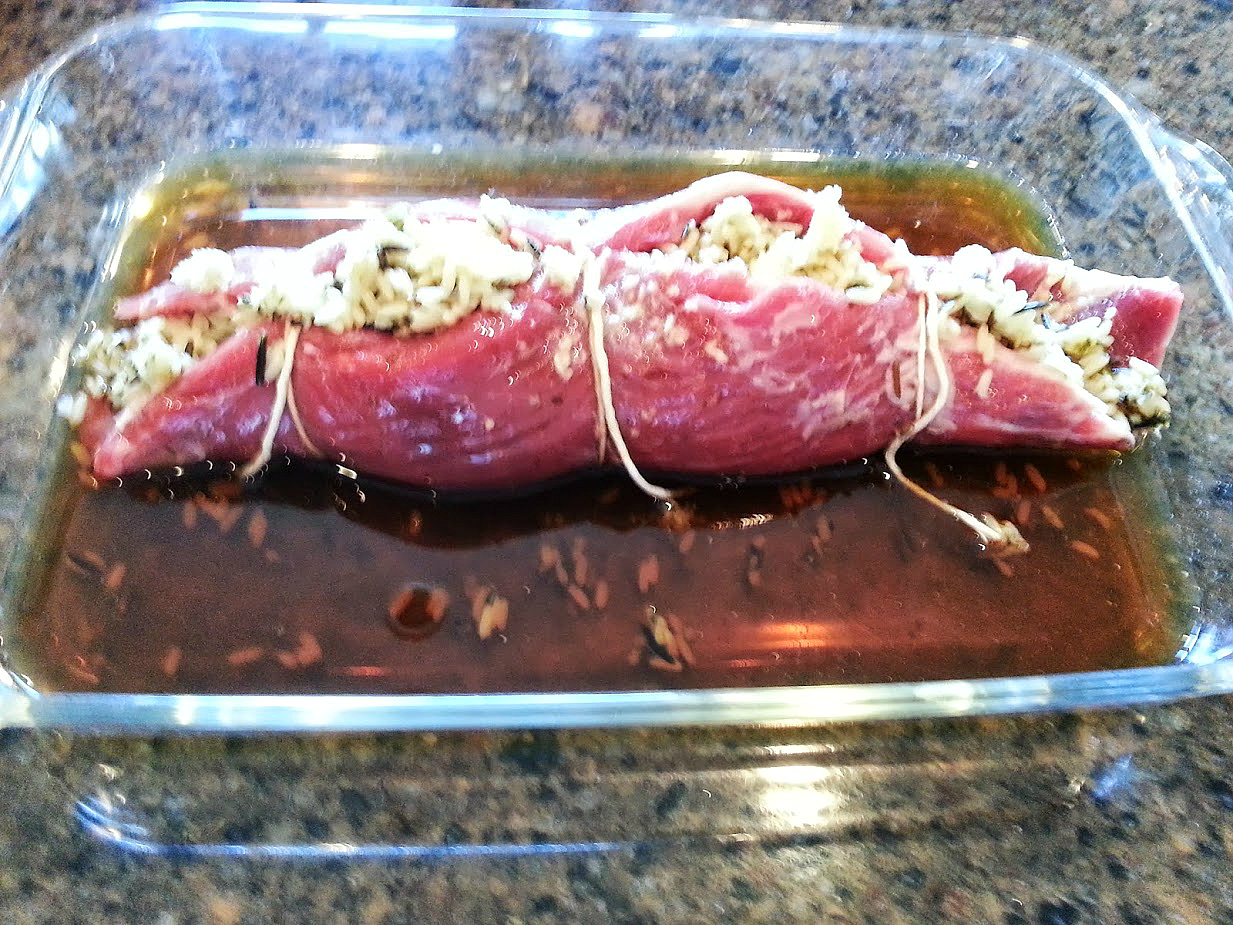 Step 6- Roll in the Pan with Broth on Top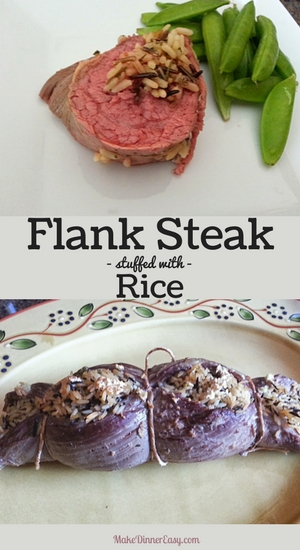 Click on any of the images below to see what I've pinned to Pinterest recently!.  If you like to see the recipes and cooking tips that I discover and pin, I'd love to have you follow me on Pinterest!

Visit Crystal@makedinnereasy's profile on Pinterest.
Thanks for stopping by! 
If you enjoy cooking or are looking for new recipes to try,
these are ways to see more yummy ideas: 
I also share all kinds of cooking tips and recipes on
Facebook . Twitter . Pinterest . and Instagram .
I'd love to have you follow along!

Each page on this site has a comment box, so if you want to share how a recipe turned out or something you added to make it even better, feel free to comment below!