Home Page

>
Chicken Recipes
> Chili Lime Chicken
Recipe Background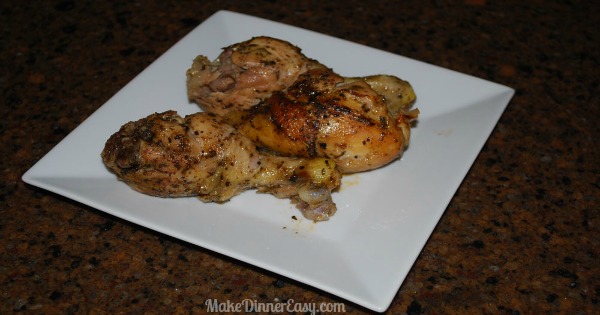 I came up with this recipe for Grilled Chili Lime Chicken Legs recently when I had some limes I wanted to use up along with chicken legs which had been on sale. While this recipe sounds spicy, it isn't. You certainly can add some cayenne pepper if you want a bit of a kick, but I usually leave it out so the recipe is kid friendly.
Grilled Chili Lime Chicken Legs
2# chicken legs (about 6-8 legs)
Marinade:
3 Tablespoons olive oil
Juice of 1 lime
2 green onions diced
1 teaspoon chili powder
1 Tablespoon honey
2 garlic cloves, minced
½ teaspoon paprika
1 Tablespoon soy sauce
¼ teaspoon salt and freshly ground black pepper

Combine marinade ingredients in a large zip style bag. Add the chicken legs. Marinate in the refrigerator for at least one hour or up to 6 hours. Grill over medium heat until fully cooked.
Serves 4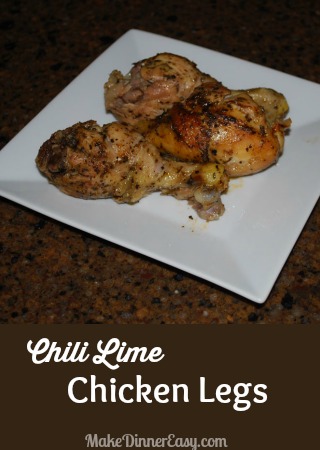 Click on any of the images below to see what I've pinned to Pinterest recently!.  If you like to see the recipes and cooking tips that I discover and pin, I'd love to have you follow me on Pinterest!

Visit Crystal@makedinnereasy's profile on Pinterest.
Thanks for stopping by! 
If you enjoy cooking or are looking for new recipes to try,
these are ways to see more yummy ideas: 
I also share all kinds of cooking tips and recipes on
Facebook . Twitter . Pinterest . and Instagram .
I'd love to have you follow along!

Each page on this site has a comment box, so if you want to share how a recipe turned out or something you added to make it even better, feel free to comment below!