Home Page

›
Easy Chicken Recipes
› Baked Fried Chicken
Baked Fried Chicken

This recipe for baked fried chicken gives you crispy taste with little mess. Like most kids, mine love chicken nuggets and fried chicken. I don't care for the fat content and certainly don't like the mess of making fried chicken at home.
The trick for making this recipe successfully is using non-stick foil. This is a relatively new product that allows you to bake foods without them sticking to the pan. For this recipe, the non-stick foil allows you to keep the coating on the chicken and not have it left behind on the foil. When using non-stick foil, place the dull, or slippery, side up. If you want to make chicken nuggets, cut the chicken into smaller pieces and reduce the cooking time.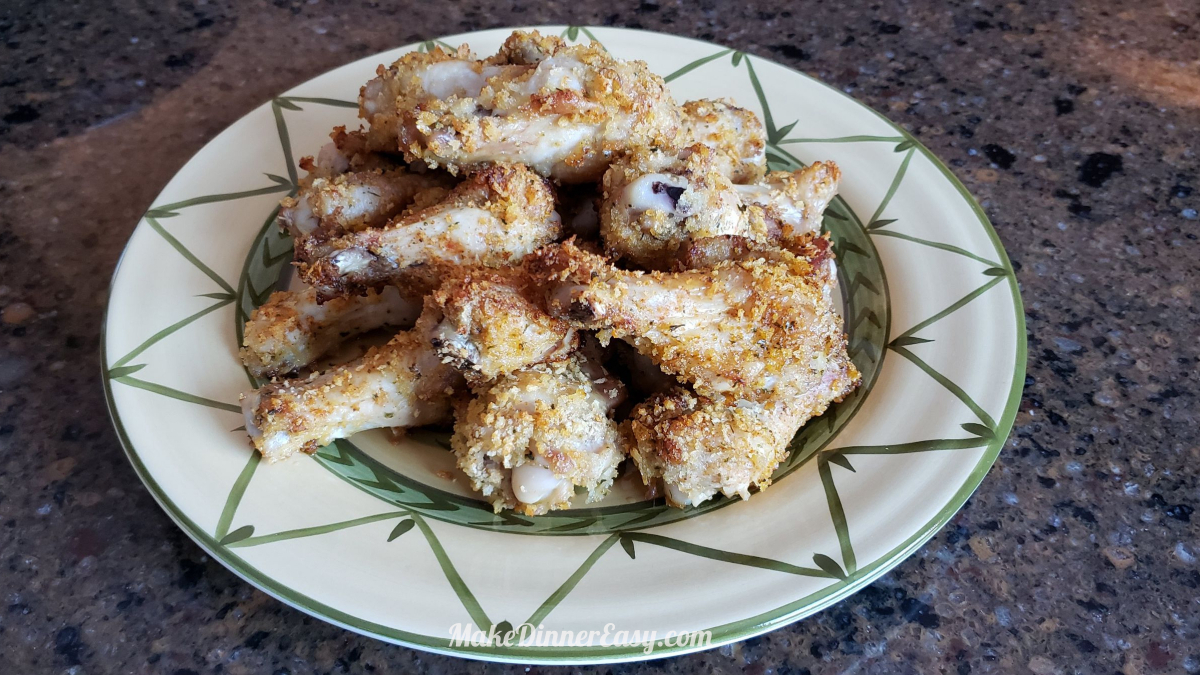 Baked Fried Chicken Recipe

(Prep Time: 15 minutes. Baking time 40 minutes)

Ingredients:
1 cup buttermilk, or fat free half and half
6-8 boneless, skinless chicken thighs or legs
1 cup seasoned bread crumbs
½ cup grated Parmesan cheese
½ teaspoon salt
1/8 teaspoon garlic powder
1 teaspoon paprika
1 teaspoon dried oregano
3 Tablespoons, olive oil


Directions:
1. Place buttermilk or half and half in a large bowl. Add the chicken and toss. Let the chicken sit in the milk bath while you prepare the coating.
2. Combine all of the dry ingredients in a large pie plate.
3. Line a rimmed baking sheet, such as a jelly roll pan, with non-stick aluminum foil. Make sure you place the non-stick side up, Spread the olive oil over the baking sheet.
4. Take one piece of chicken at a time out of the milk and dredge the chicken in the crumb mixture, making sure all sides are coated. Place each piece in the oiled jelly roll pan.
5. After all chicken pieces are coated and placed in the pan, turn each piece over. This helps to coat each side with olive oil, while still leaving some olive oil on the pan.
6. Bake in an oven preheated to 350°F for 40 minutes. After 20 minutes, use tongs to turn over each piece of chicken.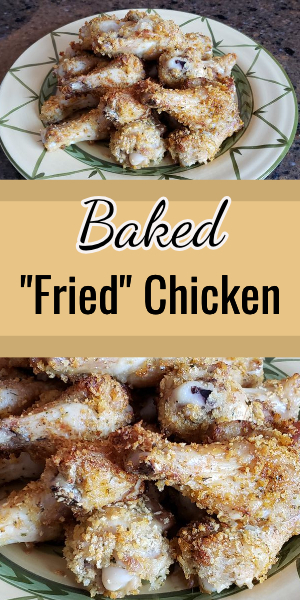 Click on any of the images below to see what I've pinned to Pinterest recently!.  If you like to see the recipes and cooking tips that I discover and pin, I'd love to have you follow me on Pinterest!

Visit Crystal@makedinnereasy's profile on Pinterest.
Thanks for stopping by! 
If you enjoy cooking or are looking for new recipes to try,
these are ways to see more yummy ideas: 
I also share all kinds of cooking tips and recipes on
Facebook . Twitter . Pinterest . and Instagram .
I'd love to have you follow along!

Each page on this site has a comment box, so if you want to share how a recipe turned out or something you added to make it even better, feel free to comment below!